How To Choose An RV
There are a million articles on how to choose an RV available to the average web surfer. This post will give you my perspective and is in no way meant to explain the entire process. Let's start from the beginning. Every book and blog I read said basically the same thing, "THERE ARE LOTS OF OPTIONS AND EVERYONE HAS A DIFFERENT NEED." With that said, I noticed that many full-time RV'ers seem to start with one RV and exchange or sell it in a short amount of time, sometimes going through 2 or 3 units before finding the one that's right for them.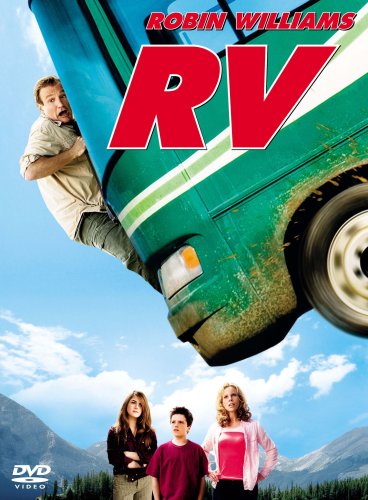 Top 6 Questions
To Help
You
Choose An RV
I don't know about you, but I am hoping to find the right fit from the beginning. So, how do you choose an RV? Here are the steps we took:
Question #1: Will you use it full-time or part-time and do you have kids?
We are in our 40's with no kids and plan to live in our unit full -time. This means we don't need a unit with bunks or a ton or beds and tv's.

Question #2: Do you like to "camp" or do you prefer a rolling condo?
Your preferred lifestyle is an important factor in choosing an RV. Take a look at the house that you live in and it should give you a good idea of the type of living quarters you prefer. Do you love the great outdoors? If so, a simple RV where you use lots of outdoor space may be perfect for you. A class B unit (click here) might be exactly what you need.
If you are a houseplant (like me) and like to visit the outdoors when the weather is good, your RV unit will be important. It needs to be big enough to "feel" like a home and if you plan to full-time it needs to be as solid as you can afford. (think cabinets, flooring, etc.)
Question #3: What's your budget?
The first thing you should know about RV's is that they drop like rocks as they depreciate. If you can't afford to watch your savings be flushed down the toilet you may want to consider a used unit. Units 5 years or older are oftentimes the best value.
If you plan to RV for your business, RV depreciation may be just what your accountant suggests. Consider purchasing a unit from a large RV dealer like MHSRV.com where they offer huge savings on new models.
Question #4 Do you already have a dually truck?
If you plan to pull a fifth wheel or a travel trailer the bigger the truck the better. Power and pull is the name of the game. If you already own an appropriate truck, an RV you can pull will be the perfect fit.
If you don't have a large truck you may find that the expense of both a truck and a fifth wheel is more than you want to spend. In that case, a motorhome may be a better deal for your pocketbook.
Question #5 Would you prefer parks or boon docking or both?
The smaller the RV the easier it is to take places. If you have a unit under 30 feet long (total) you can take it almost anywhere. If you choose a big 45 foot bad boy you will be limited on your stopping places, but you will have plenty of indoor space to call home. What's your priority?
Many RV owners tow a trailer or a car. Today I actually saw a truck pulling a fifth wheel and a vehicle trailer. Remember, every inch contributes to the places you can and cannot visit with your new, "home." Decide on your priorities BEFORE buying your unit.
Question #6 Slides or no slides?
For me, this was a no-brainer. Of course I want slides. Who wouldn't? I want space! I began looking at the 45 foot, 4 slide motorhomes that scream, "home on wheels" and it seemed like the ultimate fit.
Then I stepped back a bit and looked at my other priorities. At the top of my list was low mantainence for my husband (who is mantainance weary from our 13,000 square feet of building space.) Another top priority was always feeling at home and comfortable whether we were in a Walmart parking lot (where you should NOT put out your slides) or a RV resort.
Finally, I decided that I was ok with no slides, if the unit itself felt spacious and luxurious like a house. We chose a Newell Coach, much like a bus, built for full-timing, big miles and without slides. (and I will let you know how it goes :) Now before you hate us, you will be happy to note that we are not talking about a million dollar coach. We found a fantastic deal on a 1996 unit that looked like new with average miles.
What are your priorities? Slides have been around forever yet they are still the number #1 most in need of service, area of the RV. Whatever you choose, know that you are comfortable with the decision you make in each and every type of parking situation.
If you are looking for a complete description of each and every type of RV. Click Here. I hope these questions helped you think. Don't be surprised if you start with one type of RV in your mind but switch to another. We started with a 4 slide motorhome, moved to a toy hauler and ended up choosing a Newell Coach.
Remember, imagination is the key. See yourself living in your unit. What does life look like? Where are you living or traveling? What makes life easier? What makes life harder?
Answering these questions will help you choose an rv that is just right for you.
No comments
Leave a reply