7 Crazy Days (or how to race cross country in a BIG RIG)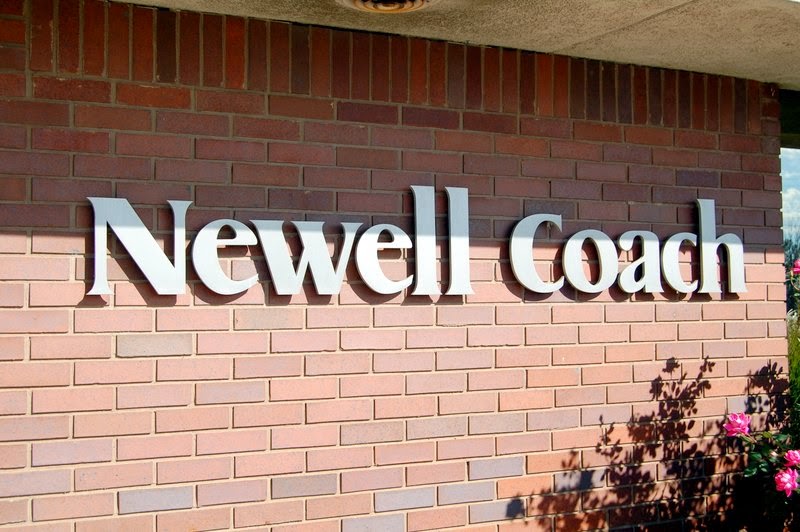 Have you ever felt like your life was on permanent hold? We have. The problem is, when something actually does happen, it's always a "seize the moment" kind of deal. For us, this meant signing a 6 month work contract and choosing a renter in the same week, then racing 2,600 miles in order to make both things happen.
Here's the story.
After spending 10 weeks in beautiful Dayton, Oregon (most WITHOUT a toilet) we were offered a chance to co-manage an RV Park for 6 months with a great 3 day on and 3 day off schedule. The location? Would you believe Wichita, Kansas...just 3 hours from where we started in November. The advantage of this position is multi-fold.
#1 We want to experience park management and see if this is a field we are interested in. As a full-timer there are many opportunities to work at a variety of parks around the nation. The Wichita job will give us a chance to see if we like the work.
I (Dawnya) will be running the office and Brian will be overseeing landscape and maintenance 4 days a week. In exchange for our work we will receive a compensation package including our space rent, wi-fi, cable, utilities, laundry and a wage.
#2 While driving back to Kansas wasn't our first choice, the flexible schedule in Wichita will allow us to travel back and forth to Washington, Kansas. As you may remember, we downsized 90% of our lives last fall but we still have 10% in storage. Our goal is to re-sort and sell anything we do not love!
#3 I am in the process of rebuilding an internet business. I am still doing a little tea education but I am spending most of my time writing books on topics like Prayer and travel. So, I am hoping with three days on and three days off I will still be able to focus on building a new vision online. (stay tuned!)
Once the decision was made and the contract signed, my body decided to immediately catch the first nasty cold to come by. I spent the week prior to our cross country drive in bed wheezing and sneezing with only 2 days to get ready for the big journey.
Enter winter:
Unfortunately, most of the U.S. is covered in snow and in order to avoid the Rocky Mountains we drove THE LONG WAY ROUND. We added an extra 1,000 miles to our trip going down through Nevada and over through Arizona, New Mexico, Texas and onto Oklahoma and finally Kansas. Quite the journey in 7 days!
And so, here we sit, in Miami, Oklahoma at the Newell Coach service center. In the morning we will have our final warranty work completed and then drive back to Washington, Kansas where it all started! What a 6 month journey.
No comments
Leave a reply