The Beautiful Sounds of A Flush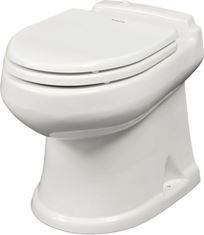 In 1988 Brian and I met on a bus going to Merritt Island, Florida. We drove continually for 4 1/2 days from Portland, Oregon and with nothing else to do, we got to know each other pretty well. In Florida we spent 2 weeks at Teen Missions International's Bootcamp training where we lived in tents and ran obstacle courses.
Brian was heading to Hungary & Russia on a construction team. I was 16 and fulfilling my lifelong dream to go to England. My team was jokingly called "The Holiday Inn" team since everyone envisioned us living on luxurious canal boats, lazily gliding through the heart of England. Yet nothing could have been farther from the truth. (actually Brian was the one who ended up with the "cushy" travel experience.)
Our canal boats broke down from the moment we got on board. The boats were old and a bit smelly with ancient faulty wiring. Within a few days, we had no electricity, no running water and no toilets! It was a long month on the water. When I returned home 8 weeks later I could hardly believe how grateful I was for a bathtub, a washing machine and a real "water closet."

Fast forward 27 years. After 9 weeks of slogging back and forth to the public shower room day and night, we finally got our own toilet! I have never loved the sound of running water more!
I have to brag a bit on Brian. (cause he would act like it wasn't a big deal). Truth is, he spent 4 weeks, day and night researching where on earth we could get a toilet that work on our coach. He tried fixing the one we had. He tried retrofitting one we ordered. He sat with plumbers, called coach manufacturers and talked to every RV supply house he could find. Finally 4 weeks in he discovered that a particular unit designed for yachts would work within our coach without a ton of expensive retrofitting. We were thrilled.
Unfortunately, no one had the unit in stock. This "Master Flush" was special order and required a two week wait. Two weeks turned into three. Three weeks turned into four. Finally in desperation we agreed to drive to Seattle and redeem the unit to speed up the process. We drove for 12 hours to get this precious bundle and today it finally paid off.
Brian was able to do the wiring, the plumbing, the tile work and all adjustments. (did I mention that this is like the most complex toilet known to man?) He was amazing. He never gave up and today we rejoiced over a simple sound that most American's take for granted. It took only a moment for me to relive my experience in England all those years ago. I remembered my profound sense of gratitude for the simple things in life.
No comments
Leave a reply